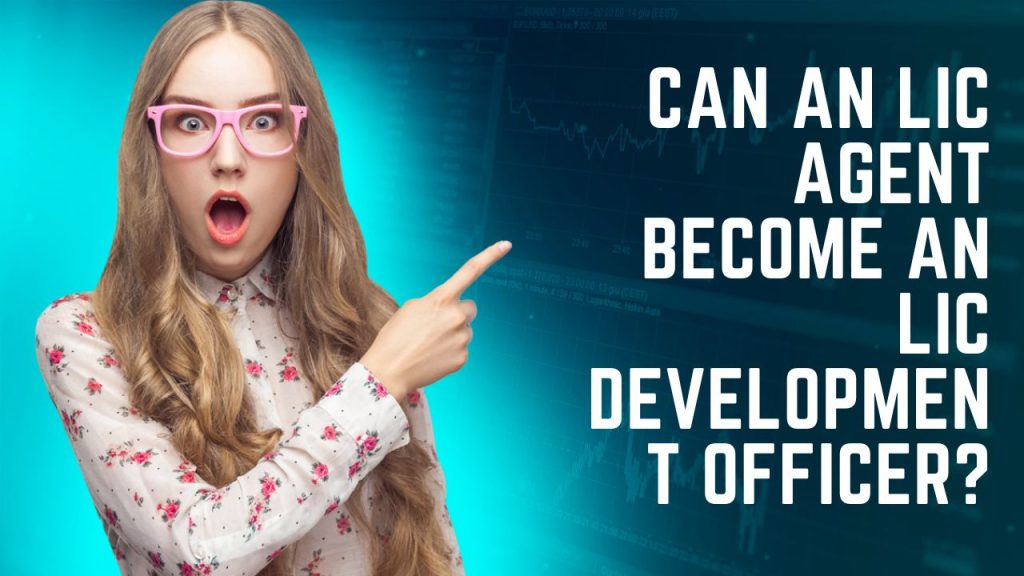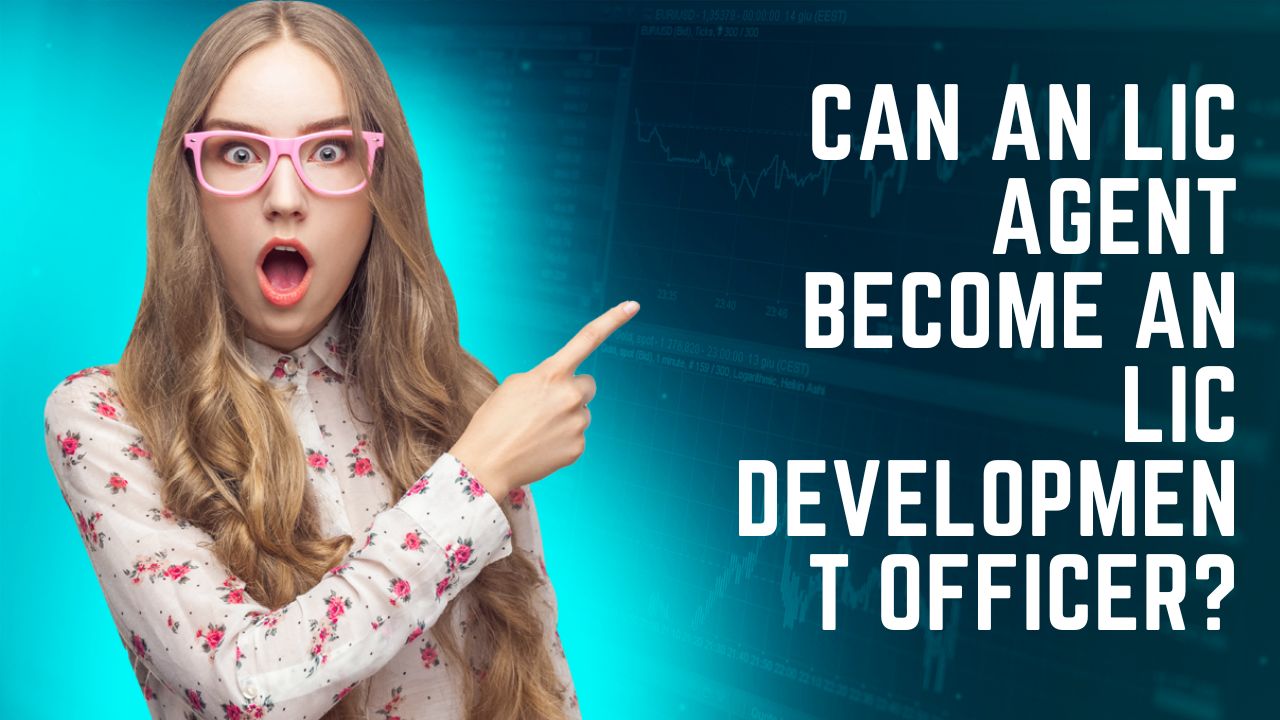 If you are wondering, "Can an LIC agent become an LIC development officer?", then read to know everything. If you are already a LIC agent or are considering becoming one and are wondering if you may work as a development officer for the business, the answer is "yes."
Becoming a LIC Development Officer is a highly sought-after opportunity in the insurance industry. For those with ambition and drive, it's possible for them to reach this goal either directly through the entrance exam or by being promoted as an agent.
This latter route is especially advantageous because it allows those in an entry-level role to gain further experience and move up the ladder while continuing to work with their company of choice.
Can An LIC Agent Become An LIC Development Officer? Any candidate advancing this way must ensure they meet the same criteria as all other applicants and successfully pass the necessary examinations; however, doing so will give them considerable job satisfaction and recognition.
All About It: Can An LIC Agent Become An LIC Development Officer
Becoming a LIC Development Officer something that many agents strive for. This position provides more stability, higher pay, and greater authority than the typical agent's job. 
In order to become a LIC Development Officer, applicants must pass a competitive selection process and complete the required training program. Agents should make sure that they meet any applicable age requirements because only those under 40 years old can be considered eligible.
Additionally, they should have at least five years of experience with one or more insurance companies or with the Life Insurance Corporation of India's operations before applying.
Last but not least, agents need to demonstrate a commitment to their careers and possess strong communication and networking skills. With hard work, dedication, and a bit of luck, a LIC Agent can become a LIC Development Officer!
Click here to log in to LIC Merchant portal
In Urban Areas
Can An LIC Agent Become An LIC Development Officer? Becoming a successful agent Direct Sales Executive (DSE) or Financial Service Executive (FSE) in an urban area takes tremendous commitment and hard work. To qualify for the position, one must meet certain criteria. 
For instance, if one has worked as an agent or DSE/FSE for more than five years and earned the business of over rupees five lakhs in premiums during four of the last five years they will qualify.
Otherwise, they must have a minimum of four years of experience with earnings of rupees one lakh in premiums on 50 lives over the previous four years. Alternatively, if one has only three or more years working as an agent or DSE/FSE, rupees one lakh in premiums over 50 lives in the preceding three years is acceptable.
Ultimately achieving success as an agent or DSE/FSE can be incredibly rewarding; it just takes insight and dedication to reach your goals.
In Rural Areas
Working as an agent or DSE/FSE in rural areas can be a great route to success. In order to qualify, you need to have been working in this area for four years or more, with the first year's business being over rupees one lakh in premium through fifty policies
Every year, and at least three of these years occurring within the last four-year period. This presents those who are studying for competitive exams with a whole range of opportunities since the competition is less fierce than in urban areas.
Eligibility Criteria Required To Become LIC Development Officer
The organization requires candidates to fulfill certain credentials, including a completed college degree from a recognized institution in any discipline. Qualified applicants must also be between the ages of 21 and 30, although there may be some flexibility depending on background and ethnicity.
Can An LIC Agent Become An LIC Development Officer? Every potential Development Officer must demonstrate that they possess the right blend of qualifications and enthusiasm to take on this prestigious position with Life Insurance Corporation. With the right attitude, LIC could be the perfect place to develop your managerial skills and serve in an industry-leading organization.
FAQs: Can An LIC Agent Become An LIC Development Officer
Q 1: How Do I Become A Development Officer For The LIC?
A 1: Can An LIC Agent Become An LIC Development Officer? Through the LIC ADO exam, candidates are chosen for the position of Apprentice Development Officer. The exam is administered by LIC, and there are three levels to the selection process: Written exam/online examination: It is an online computer test that is divided into two sections: Preliminary Examination is Phase I.
Q 2: Can A LIC Agent Work As A LIC Assistant?
A 2: Yes, an agent for LIC may seek to be an assistant. When the examination form is available, the applicant must submit it. To stay informed about exams, the applicant can visit the LIC's official website.
Q 3: What Position In LIC Is The Lowest?
A 3: The most sought-after position among individuals hoping to build a successful career in the insurance industry is the LIC AAO (Life Insurance Corporation of India Limited Assistant Administrative Officer). The largest insurance provider in India is LIC, and many students hope to land an entry-level position there as an AAO.
Q 4: Is The Job At LIC Safe?
A 4: 137 employees have reviewed Life Insurance Corporation of India on AmbitionBox, giving it a score of 4.1 out of 5. Salary & Benefits, which received a grade of 4.4 and is regarded as the best, is what Life Insurance Corporation of India is renowned for. The lowest rating, a 3.5, is given to job security, which can be raised.
Final Thoughts
To sum up, anyone can an LIC agent become an LIC development officer with the right training and qualifications. The job involves managing agents and developing new business opportunities. 
It is a highly demanding and challenging role, but it can be extremely rewarding. If you think you have what it takes to become a LIC Development Officer, then don't hesitate to get in touch with your local branch today.